Popular designer Công Trí has just introduced his new Autumn & Winter 2021 collection, which highlights material processing techniques.
His combination between profound meaning and handmade art is once more expressed in the new items.
His inspiration was taken from a simple and familiar object to women – bows.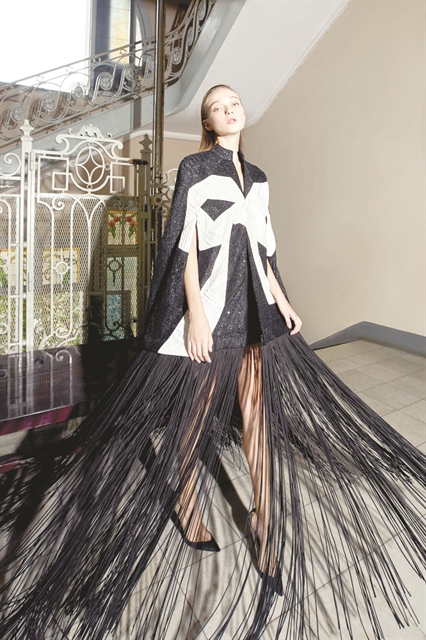 A bow as a highlights in the item. Courtesy Photos of the designer
Trí has been using bows as an imprint for his fashion trademark since he debuted his first collection at the New York Fashion Week 2019.
He has continuously transformed bows as highlights on his designs.
In this collection, once more, bows are used a female symbol of the trademark.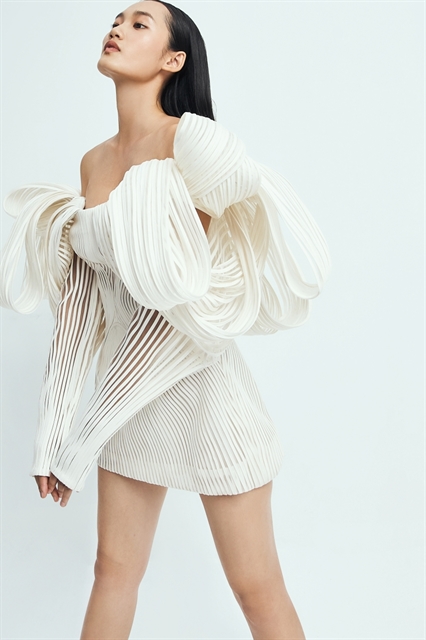 Trí tried on unique material.
"Bows often remind people of beauty, femininity and gifts," he said. "I want to send a message that each woman is a gift from God presented our world."
His Autumn-Winter 2021 Collection possesses diversity in images of modern women.
"Alluring, sexy, elegant, gently, rebellious, strong…Women are full of surprises. They are mysterious, like packed gifts," Trí said.
Trí continues to introduce top bras mixed with big hemmed trousers and strong-look coats. Oversized form is applied in all coats and pleated suits.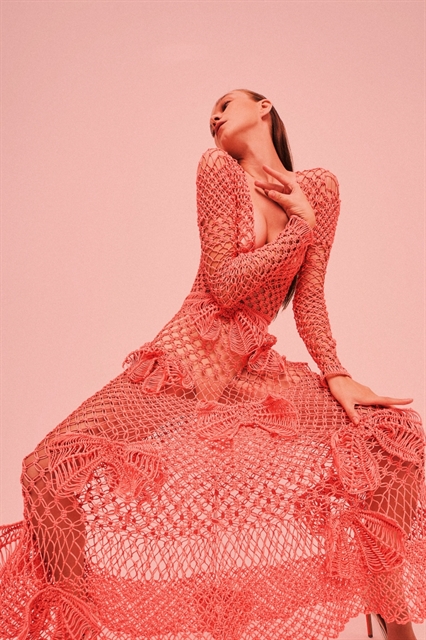 Bows again on a dress.
The designer combines an asymmetrical transparent silk shirt with a black blazer with very big neckline.
He applied complicated processing techniques on such luxurious materials as organza, taffeta, and silk to create new surface materials for the collection.
Origami cloth placing skill is also applied as a complex highlight.
Trí said some items took some 900 hours to complete by artisans at his workshop from the very beginning to the end.
Sometimes he uses two symbols of his trademark: dahlia flowers and bows as visual highlights for the collection.
Trí was born on 1978 in central coastal city of Đà Nẵng. He learned drawing skills at young age and won a number of prizes. He then studied at HCMC Architecture University, majoring in industrial fine arts. He began in fashion in the year 2000 winning a prize for his designs at the Collection Grand Prix contest. He then continued in the field winning international acclaim.
His items have been selected by various A-listed stars including Beyonce, Rihanna, Katy Perry, Gwen Stefani, Rita Ora, Julia Garner, Camila Cabello, Gabrielle Union, Jacqueline Fernandez, Joan Smalls, Victoria Monét, Jada Koren Pinkett Smith and the former First Lady Michelle Obama. VNS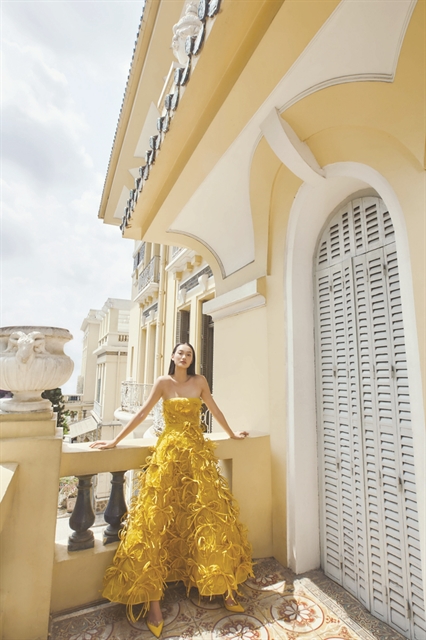 3D bowls on another dress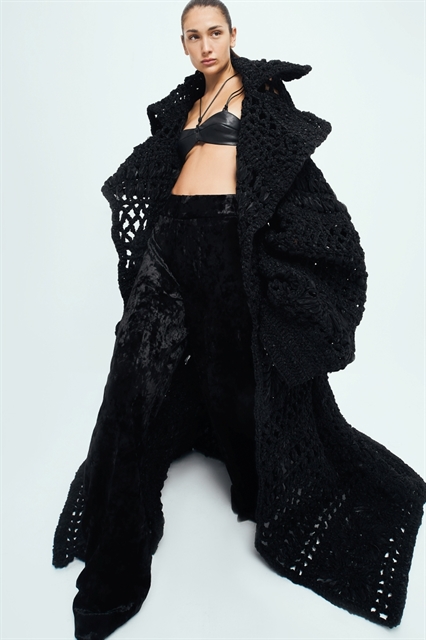 Oversized coat.