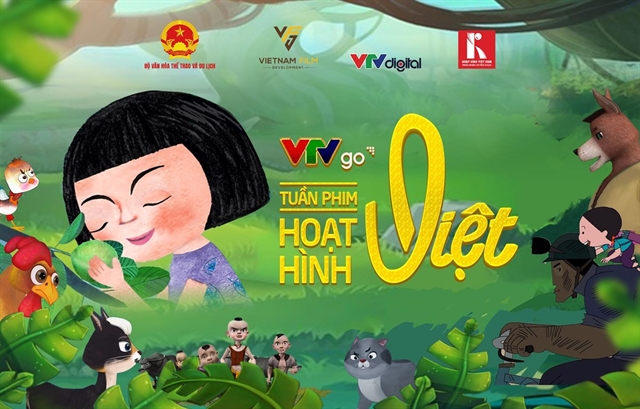 'The Week of Vietnamese Animations' will be presented on VTVGo from June 1 to 10.
HÀ NỘI — A collection of 50 Vietnamese cartoon movies will be presented by the national broadcaster to mark International Children's Day (June 1).
The movies will be screened from June 1 to 10 during 'The Week of Vietnamese Animations' on VTVGo – Việt Nam Television's online streaming service.
The event is organised by the Vietnam Association of Film Promotion and Development (VFDA) and VTV's Digital Content Development and Production Centre (VTV Digital) in collaboration with the Vietnam Animation JSC Company.
According to the organisers, alongside offering young audiences interesting movies, the event also encourages the creativity of local cartoon filmmakers. This is also an opportunity for co-operation between animators and VTV, aiming to bring the audience a chance to enjoy Vietnamese cartoon movies frequently.
Chairwoman of the Vietnam Animation JSC Company's management board Trần Thị Thu Hiền said her company has selected a diverse range of movies on different topics such as fairy tales, legends and history.
Movies about the environment (Chiếc Xe Đạp Bay or The Flying Bicycle and Quái Vật Rừng Xanh or The Jungle's Monster), family (Bố Của Gà Con or The Chick's Father and Vầng Sáng Ấm Áp or The Warm Halos), modern life (Sắc Màu Những Ô Cửa or The Colours of Windows), and soft skills (Người Hùng or The Heroes) will also be presented.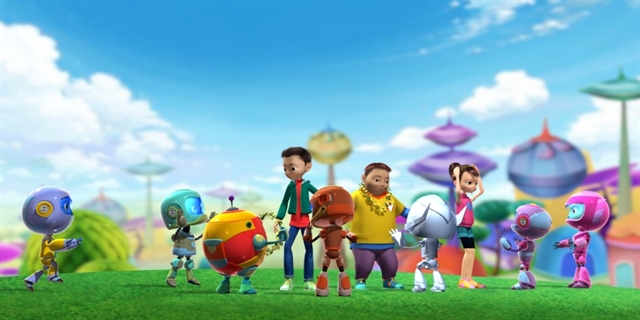 A scene from the animation Hành Tinh Hoa Quả (The Planet of Fruits). Photo courtesy of Vietnam Animation JSC Company
"The collection also includes 2D, 3D, paper cut-out animated, the short 10-minute, the long 20- 30-minute films, and series. All are newly produced films featuring bright colours, vivid characters, and joyful music, which have been acclaimed by both audiences and specialists," Hiền said.
There will also be a series of documentaries providing viewers with a behind-the-scenes look at the films.
The films will be broadcast daily at 10am and 8pm.
Before 'The Week of Vietnamese Animations', VTVGo presented 'The Week of Tết Movies', and 'The Week of Movies Adapted from Novels'. — VTV