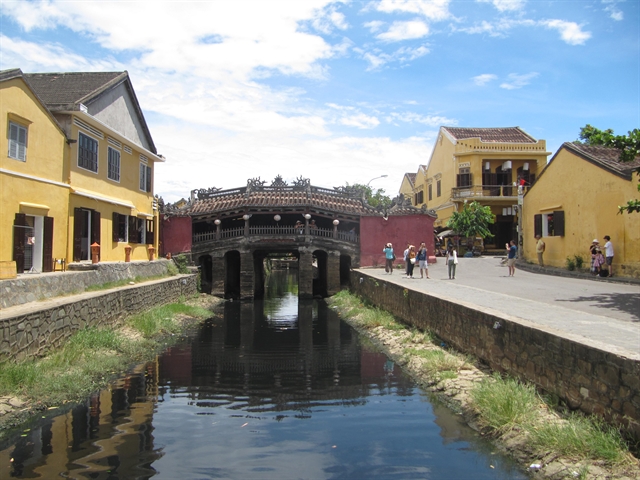 The Japanese bridge is one of the most visited sites by tourists in Hội An. The ancient city plans to educate about the city's heritage among primary school students in 2021-22. VNS Photo Công Thành
HỘI AN — A 150-page heritage education document set, compiled by historians and cultural researchers from Hội An City's centre for Cultural Heritage Management and Preservation, will be included in the curriculum for students at primary schools in Hộii An from the 2021-22 academic year.
The centre said the document set will comprise 10 subjects related to the heritage of Hội An including the Japanese Bridge, communal houses, pagodas, Chinese clubs, families' ancestors worship houses, old houses, whale tombs, crafts villages, folk art performances and visual studies for students from grade 1 to grade 5.
Primary school students will study two subjects in three periods including a field study trip to see heritage and a visual lecture.
Hội An ancient town, a UNESCO-recognised world heritage site, has more than 1,000 houses between 100 and 200 years old.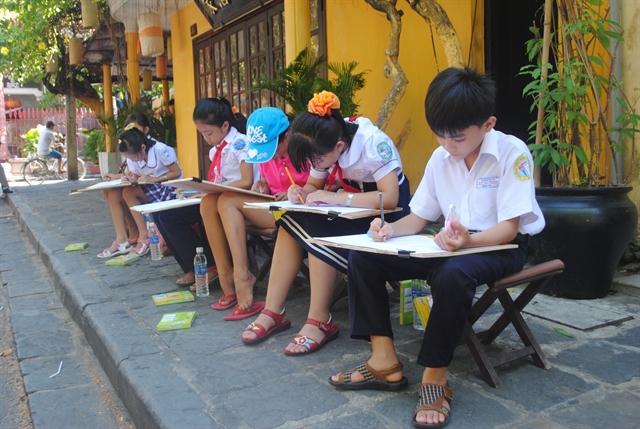 Primary school students join a painting session in Hội An. Field study and heritage exploring tours will be included in the education programme for primary schools in Hội An. VNS Photo Công Thành
The city and local residents have preserved ancient tombs of Japanese expats, Fujian and Jiao Zhou clubs of Chinese and French buildings that show the harmony between the local community and foreign merchants 400 years ago.
The 400-year-old Japanese Bridge – a popular destination and cultural symbol in Hội An – which was built and named by Lord Nguyễn Phúc Chu from the Nguyễn Dynasty in 1719, is one of the subjects primary school students in Hội An will study this year.
Old houses are preserved in the Old Quarter of Hội An. The UNESCO-recognised world heritage site has more than 1,000 old houses. VNS Photo Công Thành
Last year, Hội An launched a campaign to raise awareness of good-natured behaviour and hospitality among the community to boost tourism.
Local residents are encouraged to maintain tranquillity and not use single-use plastic bags, straws or cups.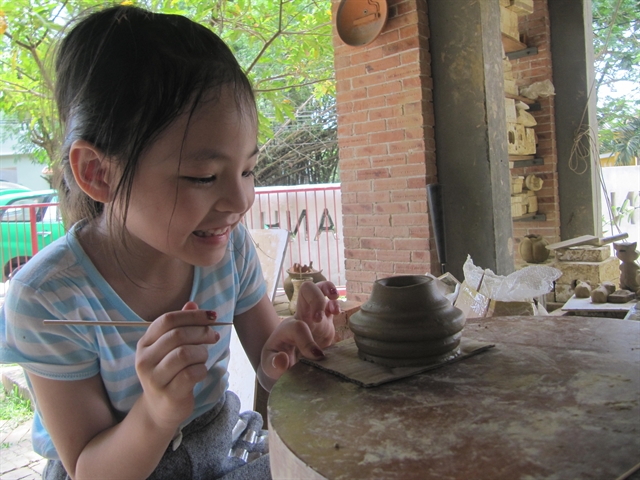 A girl is excited about a ceramic forming practice at the Thanh Hà Pottery Village of Hội An. Many heritage destinations in the city will be practical study sites for school students. VNS Photo Công Thành
Walking streets have also been in place in the city since 2004. — VNS