Though the weather cooled down yesterday, it has been quite hot in the north and central region in recent days.
For the past few days, the average temperature recorded in most places was more than 40 degrees Celsius.
Some places with temperatures above 40 degrees Celsius included Phù Yên (Sơn La Province), Lạc Sơn (Hòa Bình Province), Láng Street (Hà Nội), Tĩnh Gia (Thanh Hóa Province), Đô Lương (Nghệ An Province), Đông Hà (Quảng Trị Province), and Ba Tơ (Quảng Ngãi Province).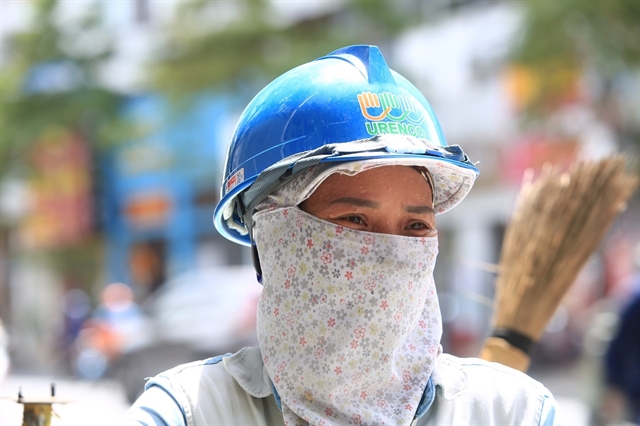 A cleaner works on the street in hot weather. —VNA/VNS Photo Hoàng Hiếu
The most vulnerable people are those working on the streets like street vendors and cleaners.
People wear sun-blocking clothes while travelling outside. —VNA/VNS Photo Thành Đạt
This is the first heatwave in the north and central region since the beginning of summer.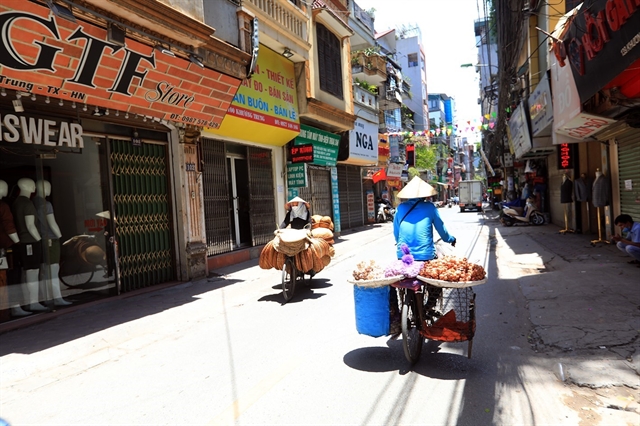 Street vendors are among the most vulnerable people in hot weather. — VNA/VNS Photo Phan Tuấn Anh
The extremely hot weather has resulted in a sharp increase in electricity consumption. According to statistics from the National Electricity Management Centre, national electricity transmission on May 31 recorded the highest level ever at the max capacity of 41,549MW and the productivity of more than 850 million kWh.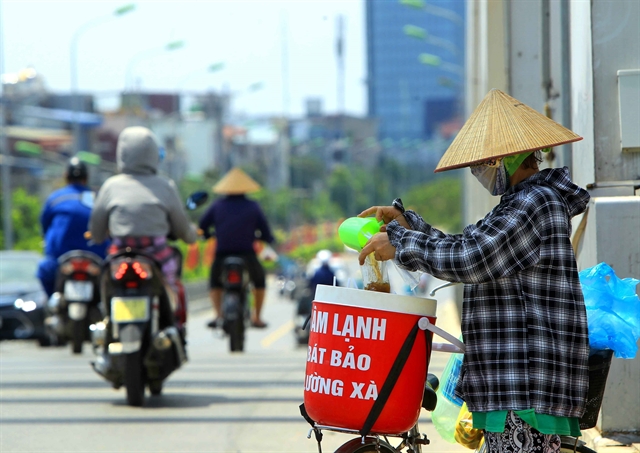 A street vendor offers iced drinks and desserts on a street in Hải Phòng. — VNA/VNS Photo An Đăng
In the north and Hà Nội City, authorities also recorded the highest ever level of electricity consumption.
Strong heatwaves are forecasted to take place many times during this summer. VNS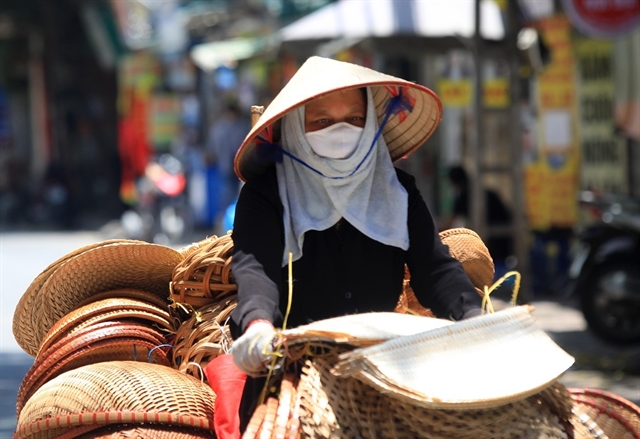 Most street vendors are based in rural areas. They commute to the city to sell things even on hot days. — VNA/VNS Photo Phan Tuấn Anh